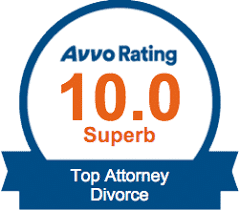 Divorce can be extremely hard on everyone who is involved. Therefore, it is my goal to make the process as least stressful as possible. I want all of my clients to have the knowledge needed early on to feel comfortable and informed throughout their case. I am committed to bringing positive resolutions to families in Smith and surrounding counties. My goal is to complete your divorce through either settlement or trial with as little emotional stress and financial cost as possible. As a devoted Divorce Attorney in Tyler Texas, I truly understand the complexities involved, particularly when there are children involved.  I am familiar with the local Courts and regularly appear before the Court where your case may be filed.
    In order to be as effective as possible in handling your divorce case, I strive to learn the goals that you want to accomplish early on in your case. After I determine your goals I will develop a plan that is specific to your goals. I always work towards a truly customized approach when handling divorce and family law matters. I provide comprehensive and realistic advice to my clients and strive to give my clients the best legal advice possible. Divorce can be a difficult time for you and your family, but having an efficient and knowledgeable Divorce Attorney on your side can help ease some of those difficulties.
The Experience Needed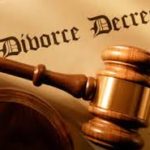 Having over 13 years of trial experience I have the knowledge to provide both Compassionate and Aggressive representation.  Accurate legal advice can be one of the most important assets someone can have when being involved in a lawsuit.
     I take pride in the fact that many of my cases are resolved out of the courtroom with excellent results. That's not to say that no case will go to trial. There are some cases that must be resolved before a judge or jury. Having a great deal of trial experience early in my career has prepared me to handle your case through trial, if necessary.
Things to Consider When Beginning the Divorce Process
       To file for divorce in Texas you must have resided in Texas for at least 6 months prior to the date your divorce is filed.  Additionally, the county of the suit will be determined by your residence or your spouse's residence prior to filing.  For example, to file for divorce in Smith County you or your spouse must have resided in Smith County for at least 90 days prior to filing for divorce. If you are considering divorce it is important to remember these requirements will determine whether you or your spouse qualify to file for divorce in Texas, and additionally in which county you may file for divorce.  Oftentimes I receive calls from potential new clients inquiring about divorce after a recent move or separation. For example, I have received a call before from a potential client where both the potential client and their spouse recently separated and both moved to a new county.  This could potentially delay filing your divorce until you or your spouse establish residency in a county for the required 90-days.  If you are considering a divorce call me before you make decisions regarding a move so we can discuss how this might affect your divorce case. Hiring a knowledgeable and local Tyler Divorce Attorney at the beginning is strongly recommended.  
Starting the Divorce Process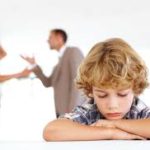 It is important that you contact a quality Divorce Attorney in Tyler Texas and have a consultation regarding your specific circumstances.  The sooner, the better.  Consulting with an attorney as soon as possible may increase the likelihood of preserving your rights when it comes to both children and property.  An Original Petition will be filed to begin the divorce process.  The petition contains basic information regarding the issues involved in your particular divorce.  In Texas, absent special circumstances, a divorce must be on file for at least 60 days before the Court may grant the divorce. The 60-day time period begins at the time of filing.
     Along with filing the petition for divorce, it is also possible to request a temporary restraining order or request the Court set a hearing date for temporary orders.  This can be a very important part of the divorce process, especially if children and property division are involved in your particular case.  A temporary restraining order allows the Court to issue particular orders regarding the parties, the children and the property, which remain in place for 14 days, unless extended by the Court.  Some Courts have "standing" temporary orders that take effect when a divorce is filed and applies to both spouses.  It is important to contact an attorney who is familiar with the Court your case will be filed in so you will be aware of "standing" temporary orders.  The purpose of the temporary restraining order is to help preserve property, discourage bad behavior that often arises in a divorce and also protect the children and parties to the divorce. If a temporary restraining order is issued, then a hearing for temporary orders will be set before the Court to occur within 14 days of the date the Court signs the temporary restraining order.  Likewise, if a request for temporary order hearing is filed along with the petition for divorce, then the Court will set a date for the hearing to occur, but it is not required that it be set within 14 days.  Contact me as soon as you know you may need to file for divorce or if your spouse has told you they are filing for divorce.
   As a divorce attorney, I am often asked why a temporary restraining order might be necessary.  If you are concerned your spouse will withdraw significant funds, destroy property, harass you, or possibly remove the children from the county or state, then a temporary restraining order can address these issues.  Because a Court is not able to grant you a final divorce until your case has been on file for at least 60 days, it is important to work diligently at the beginning to protect your children, your property and your well-being by obtaining a temporary restraining order.  A temporary restraining order may not be needed in every case, but this is an area we will talk about before filing to determine the best course of action for your case.
    Once your divorce is filed it is necessary to serve your spouse with the divorce petition and any temporary restraining order or notice of hearing for temporary orders by having a private process server, sheriff or constable officially serve your spouse with the documents.  Just giving your spouse a copy of the documents is not enough to move your case forward.  In some cases if your spouse agrees to accept the divorce petition he or she can sign a waiver of service.  It is important that all the necessary requirements be contained within the waiver of service, that your spouse actually receives a copy of the divorce petition filed with the Court, and that your spouse actually signs the waiver of service before a notary public.
What Happens at the Temporary Order Hearing?
     The temporary order hearing is the first time the Court will learn specific details regarding your specific case from both parties.  I cannot stress the importance of contacting a divorce attorney prior to the temporary order hearing.  Issues decided at a temporary order hearing, although temporary and not final, can impact how your case proceeds, what you are required to do, and ultimately the final decision in your case.  It is crucial that the Court hears your side of the story and is able to consider your evidence and position at the temporary order hearing.
     At the temporary order hearing the Judge will decide temporary conservatorship of the children, a temporary possession schedule for the children, make decisions regarding child support, medical support and any other issues regarding the children that need to be addressed prior to a final hearing in your case.  The Judge will also make decisions regarding temporary possession of the property, such as the marital residence, cars, bank accounts and how the bills of the marriage will be paid while the divorce is pending.  It is not uncommon to hear a Judge refer to the temporary orders as a band-aide in your case.  Temporary orders are meant to preserve the property, protect the children and property, and avoid additional conflict arising during the pendency of the divorce as far as the day to day issues are concerned.  If you have been served with a divorce petition including temporary restraining order and notice of hearing for temporary orders contact me as soon as possible so we can discuss the best strategy for your case and the initial hearing. As a local Divorce Attorney in Tyler, I am familiar with each court in Smith County. 
What Comes Next?
     Upon completion of the temporary order hearing, the next step in your case will be gathering the information needed to move towards finalizing your divorce.  This can be done by sending formal written discovery requests to your spouse, which is a list of questions to answer and also specific questions requiring the production of documents. Sometimes this can be accomplished by reaching an agreement between parties through the attorneys to exchange information and documents informally. It is important that we discuss and decide what specific information is needed in your case, and what is the best way to obtain the information.  Additionally, in certain cases, it may be necessary to take the deposition of a party or a person who has the information needed for the case.  A deposition is an opportunity for your Tyler Divorce Attorney to ask questions of the other party or a person who may have needed information under oath.
Mediation and Informal Settlement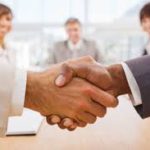 Once we have obtained all the information necessary for your case, the next step is typically mediation. I have had a number of cases that were resolved before a trial was necessary. Many cases settle in what is called mediation. Most Judges require cases pending in their Court to go to mediation before a final trial can be held. Mediation can last between 4-8 hours. Each party is required to meet at a mediator's office or another agreed location in an attempt to reach an amicable resolution. A mediator is an attorney with family law experience, who is neutral to your case. A mediator does not have any vested interest in the matter. The mediator will point out strengths and weaknesses in the case to both parties. One of the great benefits of mediation is you have another lawyer who is not involved in your case on a day to day basis and the mediator may be able to suggest a possible resolution to certain issues or offer alternative solutions.  Another great benefit is that you and your spouse have more control in mediation as to what resolutions can be reached.  You will have more limited resolutions when the Judge decides your case.  Mediation can be a great tool in concluding a divorce without the cost or necessity of trial.  If an agreement is reached at mediation then a written agreement, which is called a mediated settlement agreement, will be drafted that outlines the terms of the agreement and it will be signed by the parties and their attorneys.  The mediated settlement agreement is irrevocable absent very specific circumstances, such as fraud or duress used in obtaining the agreement.  If your case is settled at a mediation, then a final decree of divorce will be drafted that incorporates the agreements of the parties.  Following the mediation agreement, the parties may have to attend Court to "prove-up" the agreement to the Judge and have the Judge sign the final decree of divorce.
     Another avenue that can be explored in some cases is the informal settlement process.  This could include sending a settlement proposal in writing to the other party or possibly have a settlement meeting with the attorneys and parties to attempt to reach an agreement.  This can also be a helpful tool in the right case in resolving the case without incurring the cost of mediation.  It is important to discuss the available options for attempting resolution of the case with your attorney so the best decision can be made on how to proceed.
Trial by Jury or Trial by Judge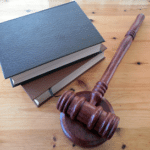 If your case is not resolved at mediation or by informal settlement, the next step is a final trial. Some issues in a divorce can be decided by a Jury or a Judge and some issues in a divorce may only be decided by the Judge.   An example of when a party might opt for a jury trial is if the Court ruled a certain way for example regarding conservatorship of the children during temporary orders and you believe it is unlikely the Judge will rule differently for final orders.  In this example, a Jury might be better suited for your case to decide the conservatorship of your children.  In a jury trial, all the relevant facts concerning the issues to be decided by the jury will be presented to the jury during trial.
     In Texas the jury in a divorce may decide conservatorship regarding the children, which parent may determine the residence of the child, and whether the child's residence will be restricted to a certain geographical area. Regarding property in a divorce a jury may decide whether the property is separate or community property, the value of the property, whether a spouse is entitled to a reimbursement claim and the validity and enforceability of premarital agreements.  A jury may also decide whether parties are common-law married, if one party is at fault for the divorce based on one of the fault grounds, whether an annulment should be granted and whether one party should pay the other parties attorney fees. Jury trials are typically more expensive and more time consuming than a trial by the Judge. Most divorces are tried in front of a Judge, however, there are exceptions where a case may be more suited for a jury trial. 
     A trial in front of a judge is usually quicker and more cost-effective than a jury trial. The judge will hear evidence and arguments from both sides. After both parties have had an opportunity to present their case the judge will make a ruling. A competent Tyler Divorce Attorney can give you guidance on if your case should be in front of a judge or a jury.  
When To Hire A Local Tyler Divorce Attorney

 Over the years I have had many people contact me attempting to hire me with their trial date set a month or just weeks away. The problem with waiting this long to retain an attorney is that the deadlines to conduct discovery have already past. Many times a Temporary Order Hearing may have already been completed, which could adversely affect the results of the final hearing. I understand good lawyers are not cheap, but remember that this lawsuit may affect your visitations, who gets custody, and property division. It typically will cost less to hire a divorce attorney at the onset of your case than to hire a divorce attorney later on down the road to attempt to "fix things".
     Remember once a lawsuit is on file deadlines begin. If you want to file for divorce or have been served with divorce papers don't wait to call a skilled and experienced Tyler Divorce Attorney.