[cycloneslider id="home-slider"]
Office Located in Tyler
Now Serving Gregg County
If you are searching for an experienced divorce attorney that serves the Longview area, you have come to the right place. Due to request for me to handle family law and divorce cases in Gregg County I am now helping families in the Longview area. There are many things you can do yourself, divorce should never be one of them. 
Gregg County Divorce Process
As a divorce attorney who serves the Longview area, I am very familiar with the Gregg County divorce process. The Gregg County divorce process is the same as in any other county in Texas. To be eligible to file for divorce in Gregg County you or your spouse must have lived in Texas for at least the past six months and in Gregg County for 90 days. A divorce must be on file for at least 60 days, if your divorce is contested then it will take longer to complete. As a local divorce attorney in the Longview area, I handle both contested and uncontested family law matters. 
To initiate a divorce the first step is to file a petition for divorce. A divorce petition has the married couple's pertinent information, including full names, residency information, dates of marriage and separation, along with a list of other information. If you are going through a divorce in Gregg County I recommend speaking with a divorce attorney in the Longview  area.  
After the divorce is filed with the Gregg County District Clerk's Office a citation for service will be issued. A process server will serve the other party with the lawsuit along with the deadline to respond. 
This phase is called the discovery phase. Discovery in a lawsuit is an opportunity for each side to gather information and relevant documents pertaining to the divorce. During this time a settlement resolution will be attempted. This can be done between the attorneys or with the use of a mediator. A mediator in a divorce case is an unbiased family law attorney that has no ties to the divorce. The mediator will meet with each party separately and discuss the issues and then attempt to help facilitate a reasonable settlement for all parties. If you are attempting to settle your divorce matter contact a local divorce attorney in the Longview area. 
Choosing a Good Divorce Lawyer in the Longview Area 
If your case is unable to settle the final step would be trial. You should never feel pressured to settle your divorce case. It is important to remember that any settlement will have lasting effects on both you and your children. A good divorce attorney in the Longview area should be willing to prepare and take your case to trial if needed.  
Experienced Divorce Attorney Serving  Longview and Gregg County Area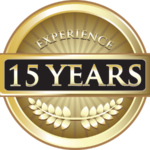 I have over 15 years of successful trial experience and have been helping families in the Tyler area since 2011. I am now accepting family law cases in Longview, TX for divorce, child custody and child support issues. If you are looking for a divorce attorney in the Longview area give me a call today.