Have you or a loved one been injured in an auto accident?  Being injured in an auto accident causes additional stress, pain, and worry in your life. You need to focus on receiving proper medical care so you can recover properly from your injuries and get back to your pre-accident condition.  You need an experienced car accident attorney to ensure you receive fair and just compensation for your injuries.  I take pride in helping people injured due to the negligence of another person in seeking adequate compensation for their injuries.  Call an Experienced and Aggressive Tyler Car Accident Attorney Today 903-525-9869 to discuss your auto accident case.
     In 2016 there were over 3,773 people killed in motor vehicle accidents in Texas according to the Texas Department of Transportation. This death toll was a 5.45% increase from 2015. People are injured and killed every day due to the negligent actions of other drivers over which the injured or deceased person has no control. There are many factors that can contribute to these accidents, oftentimes it is due to the negligence of others.
Experienced Tyler Car Accident Attorney 
     I understand that immediate action is necessary in your auto accident case to obtain all the necessary evidence for a fair recovery for your injury claim. I handle all types of injuries received from an auto accident. Call me, an experienced Tyler Car Accident Lawyer.
Why Choose Me?
     I am Board Certified in Personal Injury Law by the Texas Board of Legal Specialization. I am often called upon to handle auto accident cases involving severe injuries and to those involving more minor injuries. I have over a decade of experience handling personal injury matters including auto accidents. I will personally handle your case from the beginning and through trial if needed.
     I began my legal career working at a small Plaintiff's personal injury firm in Houston, Texas.  I handled cases from the beginning through pre-suit negotiation and trial preparation if the case proceeded into litigation.  I then began working for an insurance company as a defense lawyer defending insured drivers who were sued for personal injury auto accident claims.  This experience allowed me to obtain significant trial experience and insight into how an insurance company evaluates a personal injury claim.  While working as an insurance lawyer I received special training for auto accident cases from the National Institute for Trial Advocacy Training. After obtaining extensive trial experience as an insurance defense lawyer I decided my skills would be better used to serve those individuals who were injured in auto accidents, rather than representing the interests of the insurance companies. 
Board Certified in Personal Injury Trial Law
By Texas Board of Legal Specialization
     In Texas, a licensed attorney can become board certified by the Texas Board of Legal Specialization in certain areas of the law.  To become board certified in Personal Injury Trial Law by the Texas Board of Legal Specialization you must be licensed to practice law for at least 5 years and also meet a laundry list of additional requirements concerning handling personal injury cases, including a requisite amount of trials involving personal injury matters. I was licensed to practice law in Texas in November 2003.  By my third year of practice, I met all of the preliminary requirements to take the exam to become board certified in Personal Injury Trial Law by the Texas Board of Legal Specialization, except I had not been licensed for the required 5 years.  I continued gaining experience in the following years in handling auto accident cases and upon being licensed for 5 years I applied to become Board Certified in Personal Injury Trial Law by the Texas Board of Legal Specialization.  I successfully completed the required examination and became Board Certified in Personal Injury Trial Law by the Texas Board of Legal Specialization in 2008. In Tyler, Texas as of September 1, 2017, there are only two female lawyers who are Board Certified in Personal Injury Trial Law by the Texas Board of Legal Specialization and I am one of them. It is important to speak with an experienced and qualified car accident lawyer. 
Contingency Fees
     I handle all auto accident cases on a contingency fee basis.  This means you do not pay attorney fees unless I am successful in obtaining a settlement or collecting a judgement in your case.  I also cover the costs associated with pursuing your claim and I am only reimbursed for those costs if I am able to collect a settlement or judgment on your behalf.  This means if I am unable to collect a settlement or judgment on your behalf you do not pay any attorney fees or costs associated with my handling of the case. The contingency fee is 33 and 1/3 percent of the total settlement if I collect a settlement before a lawsuit is filed; 40 percent if I collect a settlement or judgment after a lawsuit is filed, and 45 percent if I collect a settlement or judgment after any notice of appeal. Attorney fees are calculated from the total settlement amount before the deduction of costs or medical expenses.  Call me, a local Tyler Car Accident Attorney, today to set up a free initial consultation for your auto accident case.
What To Do If  Involved in an Auto Accident?
     First and foremost, it is important to get proper care for your injuries.  If you delay in seeking medical treatment for your injuries the insurance company will utilize this delay to devalue or even deny your claim.  I worked as an insurance defense attorney for many years before I started my own law practice. I am very familiar with the tactics used by insurance companies to deny or offer less for your injury claim.  It is important to have your injuries assessed by a qualified medical professional as soon as possible so that you can receive the proper care and begin to heal.  Delays in seeking medical care only give the insurance company more excuses for delaying your claim and can make it more difficult to obtain a fair settlement for your injuries.  It is also important to follow up with your doctor and follow all recommendations of your doctor.  If you miss appointments the insurance company will use this information to argue that you weren't really injured to the extent you are claiming.
      Second, you should contact a qualified Tyler Car Accident Attorney to assist you with your injury claim.  I have dealt with insurance companies from both sides, representing the party injured and representing the party who is accused of causing the accident.  The insurance company's goal is to close your claim as soon as possible by paying you as little as possible.  The first step in the insurance company's tactic is to take your recorded statement as soon as possible.  Many times the insurance adjuster will take your statement soon after the accident when you may be under the influence of medication for your injuries or you may still be in severe pain from your injuries.  What may seem like simple questions can actually be specifically targeted questions, which will be used later by the insurance company to try to deny or devalue your claim.  Do not give a recorded statement.  Contact a Qualified Auto Accident Lawyer for a free consultation regarding your case.
      Another tactic often used by an insurance company soon after the accident occurs is attempts to offer you a small settlement in an attempt to resolve your claim quickly.  It is important to know that once you accept a settlement regarding your claim, typically you will not be able to come back and obtain any additional money even if you find out your injuries are much worse than initially thought.  It is important to speak to a local Tyler Car Accident Attorney before agreeing to settle your injury claim.
      The insurance company will also likely send you documents to sign concerning your injuries.  One of those documents is a blank medical release authorization for you to sign.  The insurance company will ask you to sign the authorization so they can obtain your medical records and bills related to the accident, but the problem with signing a blank, unlimited medical authorization is that the insurance company then has access to all of your medical information, without limitation.  By hiring an experienced auto accident attorney, you are able to possibly limit the insurance company's ability to have free access to all of your medical information.
Personal Attention You Deserve
     I will handle each aspect of your personal injury case personally.  From our initial meeting to you finalizing your case you will always have direct communication with me concerning your case.  After hiring me to represent you the first step I take is notifying the insurance company to make sure they direct all communication regarding your injury claim to me. This allows you to complete your medical treatment and heal without being hounded by an insurance adjuster trying to resolve your claim for a small sum.  Once your medical treatment is complete I will order your medical records and medical bills.  If you missed time from work because of your injuries, I will gather the documentation necessary to assist in proving the amount of time and income lost.   After receiving all the documentation necessary regarding your injury and damages,  discuss a starting settlement demand and send the demand to the insurance adjuster to attempt to resolve your case.  Most cases resolve prior to litigation, but if I am unable to resolve your case for an agreeable amount, then I will discuss filing a lawsuit against the person who caused your injuries.
     As a Tyler Auto Accident Lawyer, I handle all types of auto collisions. I help injured people of car accidents, motorcycle accidents, 18 wheeler accidents, auto-pedestrian accidents, and drunk driving accidents. It is important for you to contact an attorney as soon as possible after the accident.  First, I conduct my own investigation, including ordering police reports of the accident so that I can determine who was at fault. This will also help in determining if there is insurance coverage available for the accident at issue. Before speaking with the insurance company speak with a car injury attorney first.
      If there is insurance coverage, the first step is to initiate a claim with the insurance company, then gather and submit the information required. I am a previous insurance attorney and understand the procedures taken and how claims are evaluated. This takes any stress off of you so that you can concentrate on your recovery. Sometimes I see cases where the other driver does not have coverage or fails to carry enough coverage. If this happens I take the necessary additional steps to make sure to review your own insurance policy with you to determine if you have uninsured/underinsured motorist coverage that may affect the total amount of compensation available to you. If you have been injured in the Tyler area, I recommend calling your local Tyler Car Accident Attorney today.
18 Wheeler Accidents Call Tyler Accident Attorney
     Accidents involving 18 wheelers and other commercial motor vehicles can cause very serious injuries and deaths. These vehicles weigh far more than the average car. I have the experience needed to handle 18 wheeler accidents.
Tyler Car Accident Attorney
Cheryl A. Wulf
       Often times the drivers of 18 wheelers have a difficult time spotting other drivers because of their blind spots. Because of this, semi rig operators have to be very careful to maintain a safe distance, proper attentiveness, or lookout and to stay alert. If the driver of these trucks fails to do so their failure can result in catastrophic injuries. There are laws that have been enacted to try to prevent commercial motor vehicle collisions. As a Tyler car accident lawyer, I understand the risks and requirements of 18 wheeler drivers. I understand the laws that apply to truck drivers and will use them to help people get the compensation they deserve.
DWI Car Accidents
      A large number of cases of DWI and consequent DWI car accidents in the United States are both disturbing and alarming. Thus, if you or someone in your family has been a victim of a DWI accident, the first thing to do is contact an aggressive Tyler Auto Accident Lawyer. I will provide thorough legal help and will seek the most recovery and compensation you are entitled to. I am dedicated to serving those who are victims of drunk drivers and to hold those guilty responsible for the harm and suffering they've caused by driving drunk.
DUI Car Crashes Statistics are Alarming
      DUI car wreck statistics show that many major vehicle crashes in the United States are the result of drunk driving and negligence.
     Victims or loved ones of those who have died may be entitled to compensation, often from insurance companies that cover vehicles and their owners involved in such car accidents. People who are victims of such accidents can become physically handicapped, perhaps losing a vital body part or becoming paralyzed.
     Some non-profit organizations in the U.S. are involved in assistance to those who are victims of a DUI accident. One such organization is Mothers Against Drunk Driving, or MADD, based in the Dallas suburb of Irving, Texas. Let drunk drivers know that you mean business contact your local Tyler Car accident lawyer.
Contact a Skilled and Aggressive Car Accident Attorney in Tyler, Texas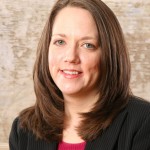 As a knowledgeable DWI lawyer, I can file a lawsuit against a drunk driver to hold the driver responsible in accordance with the laws of Texas. I will seek financial recovery for you to meet past and future medical expenses, pain and suffering and lost wages.
     After an accident never speaks with an insurance adjuster without first taking legal advice from a Texas personal injury attorney. Insurance companies are a business and like any other business, the insurance companies are out to make money. Accordingly, an insurance adjuster may not have your best interest in mind. Therefore, it's important that you first consult a lawyer before speaking to a representative of the insurance company.
     Get a skilled and knowledgeable Tyler Car Accident Attorney on your side at the start of your case. Remember I always offer Free Consultation and No Fees unless a recovery is made on all car accident cases. Also, I personally handle all local auto accidents myself.
       As a car accident lawyer, I take drunk drivers very seriously. If you are hit by a driver who was under the influence, you may be entitled to punitive damages in addition to your past and future medical bills, pain, and suffering caused by the drunk driver's negligence.
       Before settling any civil case it is important to know your rights and remedies. I take pride in knowing that all of my clients receive this necessary information. I am confident that all of my clients can make an informed decision about their case. Lastly, if you have any questions concerning Texas law regarding auto accidents feel free to contact me.
Tyler Car Accident Attorney (903) 525-9869