If you have been arrested or accused of a theft you need a qualified and experienced lawyer who handles theft cases. In Texas a theft case can range from a minor misdemeanor up to a first degree felony. A first degree felony can carry up to 99 years in prison. A criminal conviction of any kind can have lasting affects on a person's life. This is why I recommend contacting a local attorney as soon as possible.
Why Hire a Local Criminal Attorney
A local theft attorney should be familiar with the district attorney and the process used to handle criminal cases. A local attorney will also be familiar with the court system in Smith County and what types of agreement a judge may accept.
Smith County Criminal Case Process
 After you have been arrested for a theft or any other criminal action contact me for a in person meeting. In the meeting I gather as many facts possible about your case to determine what type of case the prosecution has. My other goal in our first meeting is to fully explain the criminal process to you so you will know all of your options regarding your case. Finally I will get a good understanding of what exactly your goals and expectations of your case.
    After discussing the case fully with my client I will then request the evidence from the prosecution to review. After the evidence has been reviewed a decision regarding a trial or a plea agreement can be made.
Smith County Jury Trial vs. Trial by Judge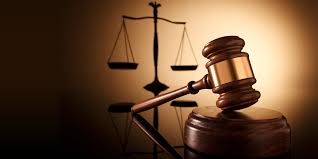 In a Smith County criminal case a defendant has the opportunity to either have a trial in front of a judge or a jury. In a trial by judge the prosecution and defense will have a chance to present their arguments and evidence regarding the criminal case. After this the judge will make a decision regarding the guilt or innocence of an accused person. In a jury trial the judge is still present but the arguments and evidence will be presented to a jury for them to make decisions regarding the guilt or innocence verdict. Depending on the specific circumstances in your case will determine if your case is more suited for a jury trial or a trial by judge. If you have been arrested consult with an experienced theft attorney
Cheryl A. Wulf – Criminal Defense Attorney in Tyler Texas
(903) 525-9869